Introduction by Ambassador Reinertsen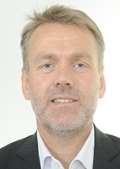 As the Norwegian Ambassador to BiH, I was absolutely delighted with the opportunity to officially launch the Norway BiH Business Association – NBBA on December 1st 2020.
Norway and BiH have excellent bilateral relations for 25 years.
However, commercial relations between our two countries – trade and investment – have been quite limited. That was the main reason why the Embassy decided to take an initiative to establish, for the first time ever, a Business Association.
NBBA will enable potential investors and entrepreneurs to establish closer contacts and develop their businesses on these two markets. Business networking – that is crucial.
In addition, the NBBA will connect BiH and Norwegian decision-makers, draw their attention and discuss about issues that may arise among its members. It should serve as a representative of both BiH and Norwegian companies active on these two markets.
I can already see four sectors with huge potential for Norwegian engagement and our investors: green energy (wind, solar and environmentally friendly hydro power), ICT, tourism and traditional industries such as wood and mechanical industry.
With the further development of the bilateral commercial cooperation, Norway can also contribute to sustainable employment and address one of the biggest challenges BiH is currently facing  – brain drain.
Finally, young and educated people should also get the opportunity to develop their business ideas and reach their biggest potential in BiH. That will create a sustainable future and continue to nurture the great minds of this country.